Colon Hydrotherapy Treatment (Colonics)
What is Colon Hydrotherapy (Colonics) ? 
Colonics, also called Colon Hydrotherapy, is simply the removal of toxins and waste that have collected in the colon, by the introduction of warm water through the rectum. The water cleanses the colon by flowing into the colon, and flushing back out, carrying waste and toxins with it.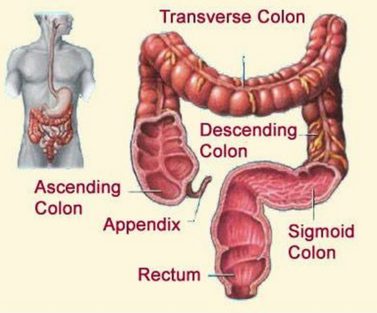 Benefits of Colon Hydrotherapy 
Improves overall Digestive Function and Energy
Decreases Constipation symptoms
Reduces/eliminates Gas & Bloating 
Reduces/eliminates IBS symptoms
Cleanses and heals the skin
Aids with healthy Weight Loss
May relieve Back and Joint Pain
Helps with Bad Breath
With the Contact-Free Angel of Water Colonic System, social distancing is easy.
We specialize in Colon Hydrotherapy using a state of the art Angel of Water system that is FDA & Health Canada approved. The Angel of Water system is safe, user friendly, and doesn't require a therapist to be in the room unless requested by the client. (Many clients enjoy the privacy aspect of the sophisticated system)
What to expect on your visit 
Upon arriving for your first appointment, we will discuss your current state of health and what you want to achieve with colonics. Then you will be guided into the session room where we will go over the process with you in detail.
Many of our clients report that their sessions were relaxing and much easier than they had expected.
We maintain the highest standards of hygiene and safety, which includes use of disposable, sterile instruments and supplies and adhering to strict sanitizing protocols. Our therapists will assist you so you can enjoy a restful ambiance, including soft lightening and music, allowing you to relax completely.
The session itself will last about 30 to 45 minutes, but please allow up to 1.15 hour for your initial appointment.
Before leaving the clinic, we will consult with you and provide guidance on how to take care of yourself after your session. We will also provide you with individualized recommendations and answer any questions or concerns you may have. 
Preparing for your Colonic Session 
Please be reminded that no food or caffeine are to be consumed 2 hours prior to your appointment (you can drink water or fresh juice). We also recommend that within 24 hours of your session you drink plenty of water, fresh juice, electrolytes and eat cooked vegetables, fruits & whole grains. During that 24 hour period, please avoid heavy meals and alcohol.
We also recommend taking Magnesium Citrate or Malate the night before your session. It can soften your stool and help reduce any cramping that may occur during the session, especially if you are constipated or have digestive issues. 
If you are on your period it is totally fine to do Colon Hydrotherapy.
How to take care of yourself after your Colonic Session 
After the session, most people experience a feeling of improved energy. Some people feel tired.  In rare instances, some people experience a mild headache, nausea, or feel bloated after(or during) their session. This is temporary.  You may go back to work, or your regular routine after the session is over.
Drink approx. 2-3 litres of water a day
Coconut water to replenish electrolytes in the body
Eat a light and gentle diet- avoid common irritants, processed food, and gas-forming foods. Focus on whole foods, steamed vegetables, simple food combinations, and smaller portion sizes.
Take Probiotic cultures daily after your colonic to replenish your digestive tract with good flora to boost your immune function and your digestive function.
To book an appointment, book online or send us an e-mail or call us. 
Back